You don't have to go all the way to the desert to have an epic bachelor party. Come up to the Emerald City instead!
Planning the perfect Bachelor party can be hard. Where do you begin to plan the party of a lifetime for your best bud? Well, if you are in Seattle, then you're in luck. Does your groomsmen love the outdoors? Or maybe the bachelor is a thrill seeker. Here are thirteen bachelor party ideas to plan in Seattle.
1. Casino Night at Snoqualmie Casino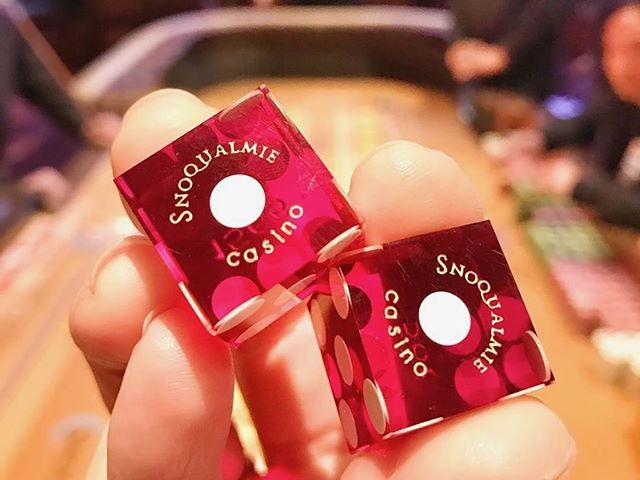 Just twenty minutes east of Seattle along Interstate 90, head to Snoqualmie Casino for a night of casino fun. Operated in the Snoqualmie Indian reservation, discover all types of table games and slot machines. The casino also offers multiple restaurants, a circular bar and the only premium cigar lounge in the greater Seattle area. Have a few drinks, light a cigar, and see if luck is on your side.
2. Booze N' Bites Tour with Savor Seattle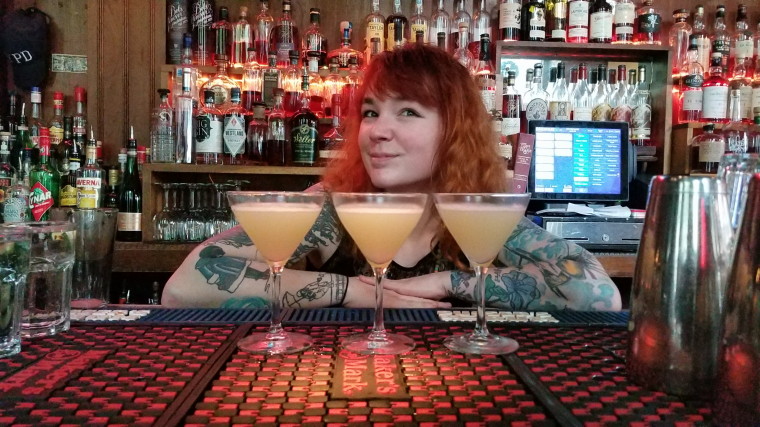 The Booze N' Bites tour is a two-hour food & drink tour where you discover Seattle's colorful history with sin & vice. Learn about prohibition-era legends such as Roy Olmstead, and drink at hidden gems that you and your party otherwise might have never found.
3. Ziplining at Canopy Tours Northwest
Located on beautiful Camano Island, Canopy Tours Northwest is a 6-line course that takes you high along the forest canopy. Zip across 6 steel cable lines on a two and a half hour tour, with a guide that will tell you all about the nature wildlife and interesting history of the land below you. You even have the option to wear a GoPro on your helmet, allowing you to purchase and keep the memories to last a lifetime.
4. Brewery Tour at the Pike Brewing Co.

The Pike Brewing Company is easily one of the most well-known and recognized independent beer brands in Washington State. Co-owners Charles and Rose Ann Finkle's passion for all things beer is manifested in the art and memorabilia on the walls of the 6-story brewery and pub. With its large space, you won't have to worry about not finding a table, ensuring your party large or small will have a place to sit and relax. They also offer brewery tours on select days and times. Plan ahead and enjoy these awesome beers on tap!
5. Go Bowling at the Garage in Capitol Hill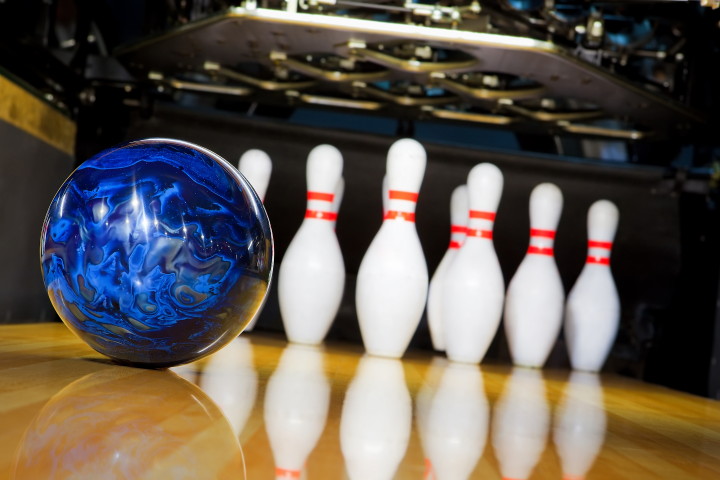 Who doesn't love bowling? Head over to the Garage, located in the Capitol Hill neighborhood. It is a popular destination for drinks and group entertainment in this vibrant youthful district. Enjoy food and drinks as you bowl on one of their fourteen lanes. There is also a large pool hall available if billiards are more your style.
6. Indoor Skydiving at iFly Seattle.
Are any of the groomsmen in the party thrill seekers? Then indoor skydiving might just be for your party. At iFly Indoor Skydiving, people of all ages can experience the thrill of flight in one of their specially designed vertical wind-tunnels. Certified experts are there to teach you the basics, so no need to be intimidated by inexperience. This will be one activity that your bachelor party will never forget.
7. Get out on the water with the Seattle Donut Boat Co.
Lake Union, located in the center of the city, is a crown jewel of the city's beautiful waterways. Boating and water activities are year-around on this particular lake. What better way to experience it than on your own boat? The Seattle Donut Boat Co. is here to help. Each of their two boats – Sprinkles and Glazed and Confused – can seat up to eight people. with a two-hour minimum rental. The quiet engine makes it east to steer and control, letting you and your friends enjoy their cruise as you all see fit. These boats are BYOB, so be smart and designate a driver.
8. Swing golf clubs at the Interbay Golf Center
What's a day out with the fellas without a few rounds of golf? The Interbay Golf Center is known for "Seattle's Best All Weather, Heated Driving Range". 150 golf balls (comes in a bucket) will only cost you $15, so get swinging! They also have a nine-hole, links-style executive Par 3 golf course, if you and your party are up for a competitive challenge.
9. Play at Seattle's only Virtual Reality lounge
The future is here with Portal, Seattle's only VR lounge. Rent a VR both for you and your party to take turns, or reserve multiple VR booths to play head-to-head in multiplayer gaming. The best part is watching – Each booth has a TV that shows exactly what the player is seeing – giving everyone a chance to experience the excitement.
10. Ride and drink on Seattle's Cycle Saloon
Ever heard the phrase, "Teamwork makes the dream work"? well nothing is more true when it comes to The Cycle Saloon, a two-hour biking tour through various breweries in the Ballard neighborhood. Peddle as a group on a brewery crawl of epic proportions. Want to get on the water? The have a peddle boat version as well, letting you cruise Lake Union and it's breathtaking views.
11. Laugh the night away at Unexpected Productions
Some of the funniest people in town perform improv at Unexpected Productions, located at the Gum Wall of Pike Place Market. The theater offer about ten shows a week, Wednesday through Sunday. One of their most well-known shows, Seattle Theatresports, is credited as the longest-running show in Seattle, today going back over 25 years. Pro-tip, get there early as there is a bar, with some drinks running for only $5. Cheers!
12. Sing Karaoke at Hula Hula 
Hula Hula has long been a Seattle bar favorite. With its Polynesian kitsch inspired decor and classic & contemporary tiki cocktail menu, visiting here is a sure-bet for good times and great memories. Karaoke is always in session after 9 PM, so be ready to pick your favorite tune and sing the night away with friends old and new, making for one epic bachelor party to remember.
13. Go fast at SyKart Indoor Racing Center
Only a twenty-minute Lyft ride from Downtown Seattle, SyKart Indoor Racing Center is the place to play and go fast. Race your friends in ten-minute heats around a massive indoor track, perfect for the bachelor with the need for speed.