Stay warm, get cozy and relax at these Seattle Cafes
Seattle has long been known as a coffee city. Yes – the "first" Starbucks is in Pike Place Market, But the coffee giant isn't the only one that is defining Seattle's coffee culture. In fact, Seattle coffee shops since the early 80's have long been a space for people to come together, enjoy music and the arts, and even work out of, all while enjoying a warm beverage sheltered from Seattle's rainy weather. Today, the tradition continues with independent coffee shops and cafes opening all over the city, making sure there is a space for everyone and their interests. If you need some coffee shop inspiration, check out this awesome list below.
1. Seattle Coffee Works
Few cafés do it better than Seattle Coffee Works. With modern looks and ample space to sit and relax, it has become a haven for the urban professionals of the Seattle area. With four cafes, each in distinct neighborhoods of the Seattle area, rest assured you'll find great espresso and coffee wherever you are in Seattle. If you go, make sure to grab a drink at the Slow Bar to discover this café's real passion for specialty coffee.
2. Storyville Coffee
Seattle-based Storyville Coffee has multiple locations throughout the Seattle area, and has a great origin story if you're a fan of local history. Our favorite café is located in Pike Place Market, on the second floor of the Corner Market Building. It's window seating offers views of the iconic neon signs and red cobblestone bricks of the Market, and with all the natural light shining in, it's a perfect place to take that #MotivationMonday picture for Instagram.
3. Fonte Coffee Roasters
Located directly next to the Four Seasons Hotel, Fonte Coffee Roasters is easily one of the most recognizable coffee shops along 1st Avenue in downtown Seattle. Here, you'll find house-roasted coffee by day, and bottles of wine flowing by night (or mid-afternoon, it's your life).
4. Indi Chocolate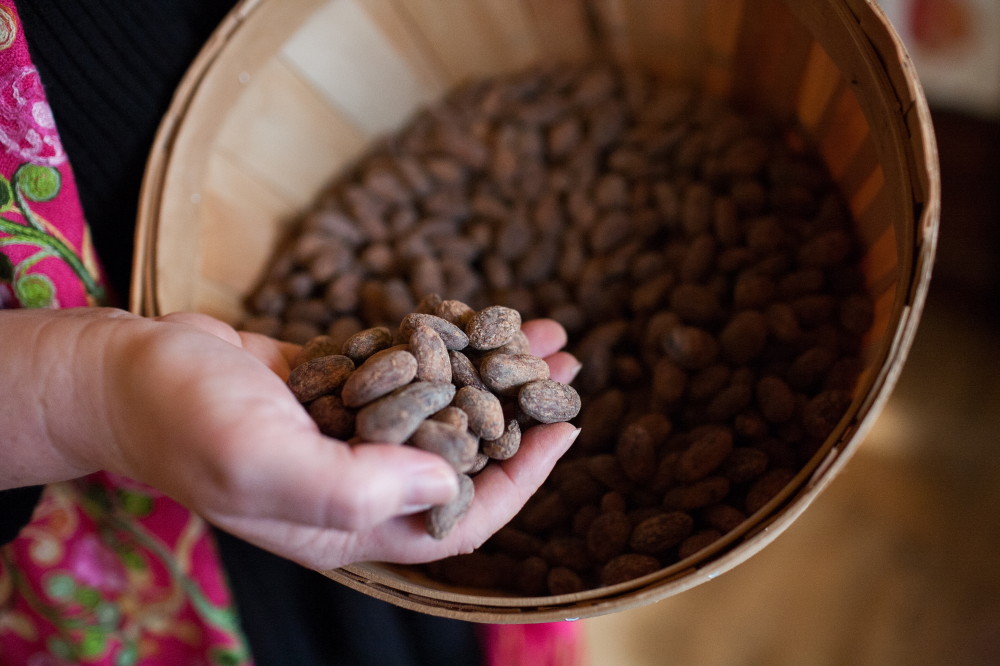 Indi Chocolate is both a bean-to-bar chocolate factory and café, located in the heart of Pike Place Market's Marketfront. They are also one of the few places in the city to get coffee from La Colombe coffee roasters, famously known in the Washington D.C. area for their ethically-traded coffee.
TIP: Visit Indi Chocolate on Savor Seattle's Early Access Tour of the Pike Place Market or Chocolate Indulgence Tour.
5. Union Coffee
If you ever find yourself looking for a place to drink coffee and work out of in the Central District, look no further than Union Coffee. This hip space has a modern aesthetic with a welcoming vibe, often with tunes ranging from soul to lo-fi hip hop. Plenty of seating and plug-ins with two levels, it's easily a favorite for remote workers in the area. The pour-over coffee is sure to keep your palette satisfied and body caffeinated (Photo via Union Coffee Facebook). 
6. Moore Coffee
If you love latte art, few do it better than Moore Coffee. A Belltown location on Steward Street next to the Thompson Hotel is a cute coffee shop with limited seating. The staff is super friendly and the drinks come quickly, and it's just moments away from Pike Place Market. (Photo Via Yelp).
7. Victrola Café and Roastery
This coffee roaster and café is a favorite among the Seattleites of the Capitol Hill neighborhood. Often their tables are full of customers casually drinking coffee, meeting with friends or working on their laptops. Two large tables in the center of the café mean communal seating, but that's a small price to pay considering how great the coffee is. 
8. La Marzocco Café
Easily one of the largest cafés featured on this list, La Marzocco Café offers specialty coffee and world-class coffee service to patrons. Located on the KEXP campus, be prepared for some awesome tunes one of the best local radio programs Seattle has to offer.
9. Starbucks Reserve Roastery & Tasting Room
Yes, there are a ton of Starbuck's locations in the city (Over 104 locations), but few are quite like the Starbucks Reserve Roastery & Tasting Room. The first was built on the corner of Pike Street & Minor Ave in the Capitol Hill neighborhood. Here, you will find large copper coffee roasters, beans sourced from around the world that can't be found in typical Starbucks locations, and a café run by coffee professionals that produce beverages that would almost make you forget you were in a Starbucks entirely.